Limassol Greens – Robin West Residential Building, Limassol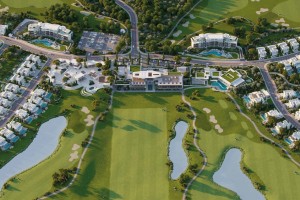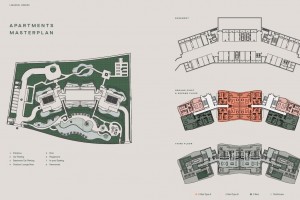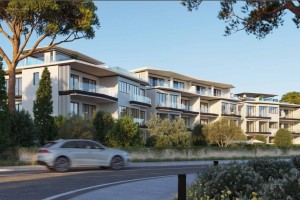 Limassol Greens resort is one of the largest master planned developments in the city of Limassol. AECOM, the world's premier infrastructure firm, designed a masterplan that ingeniously sets the residential and commercial units in the centre of the resort development, surrounding them with golf greens and fairways on all sides. Developed over an area of 1.4 million m2 Limassol Greens entails an 18-hole championship golf course with a state-of-the-art clubhouse, 500 villas and 250 apartments to be developed in phases, retail and commercial facilities including shops, restaurants, bars, a Wellness Centre with an outdoor pool, spa treatment facilities, fitness area, yoga and meditation lawns, tennis, basketball courts and cycleways, children's playgrounds, an open-air amphitheatre and a herb garden.
The Robin Apartments consist of two blocks, Robin West and Robin East, set out over a basement, a ground floor and three storeys, served by two separate spacious lobby areas with their own lift. Each apartment block covers around 6,030m2 and consists of 26 luxurious 2 and 3-bedroom apartments. Located in the heart of the resort, within a minute's walk from The Village and The Clubhouse, the Robin Apartment buildings are the only buildings tall enough to enjoy unparalleled views over the Golf Course and up to the Salt Lake, the forest and the sea. The chic and practical interiors combine carefully crafted layouts that work hard to maximise the interior spaces while ensuring the focus remains on the generous terrace and views beyond.
The project is being developed on behalf of LANITIS GOLF PUBLIC CO LTD.